We Love That You're Loving Unlimited Mail Tracking!
Unlimited Mail Tracking has been a huge hit for our partners!
Here are some of the testimonials we've received so far:
"This is a game changer! Now we can cancel our subscription with our mail tracking provider and do everything with DirectMail2.0″

"Love Unlimited Mail Tracking! I don't need to sell my customers on DirectMail2.0 anymore. I just offer them free mail tracking and the DirectMail2.0 dashboard sells them all the other services on its own."

"We love Unlimited Mail Tracking. Have every single client on it and couldn't be happier!"
Thank you all for your amazing support as always, as we continue to develop new products to make digital integration seamless and fabulous!
Newest Products –
Take a look at our latest integrated products! See something you like? Call us to find out more at 800-656-4129
Unlimited Mail Tracking
Our hottest product right now! With Unlimited Mail Tracking, you can offer all your clients mail tracking immediately with little to no ramp-up time and no obligation to pay for or use the other services. This is a great way to introduce our partners' customers to the benefits of integrating a mailing campaign with an online platform.
SocialMatch
We can now take your mailing list and MATCH them with their Facebook and Instagram user accounts. Now your mailing list will see your ad on their Facebook & Instagram newsfeed BEFORE the mail piece even reaches mailboxes and without them having to even visit your website. On average, we can match 40-60% of all mailing lists—including B2B! (Business to Business)
Check out our blog about SocialMatch here.
See something you like? Call us to find out more at 800-656-4129
Press Love
This month, Pat Nolan from InfoTreds – Keypoint Intelligence wrote an article about our event MarketEdge2017. Check out what he said about digital integration:
"Asking DirectMail2.0 Marketing Coordinator, Iris Shalev, what their biggest challenges are in convincing printers and direct mail marketers the importance of integrating digital into their business offerings, her answer was short and positive: they do not really have any! With a long list of proven case studies and convincing hard numbers, their integration platform speaks for itself".
Interested in learning what else was said about DirectMail2.0? Check it out here. or schedule a free demo by clicking here.
Meanwhile in DirectMail2.0's Headquarters-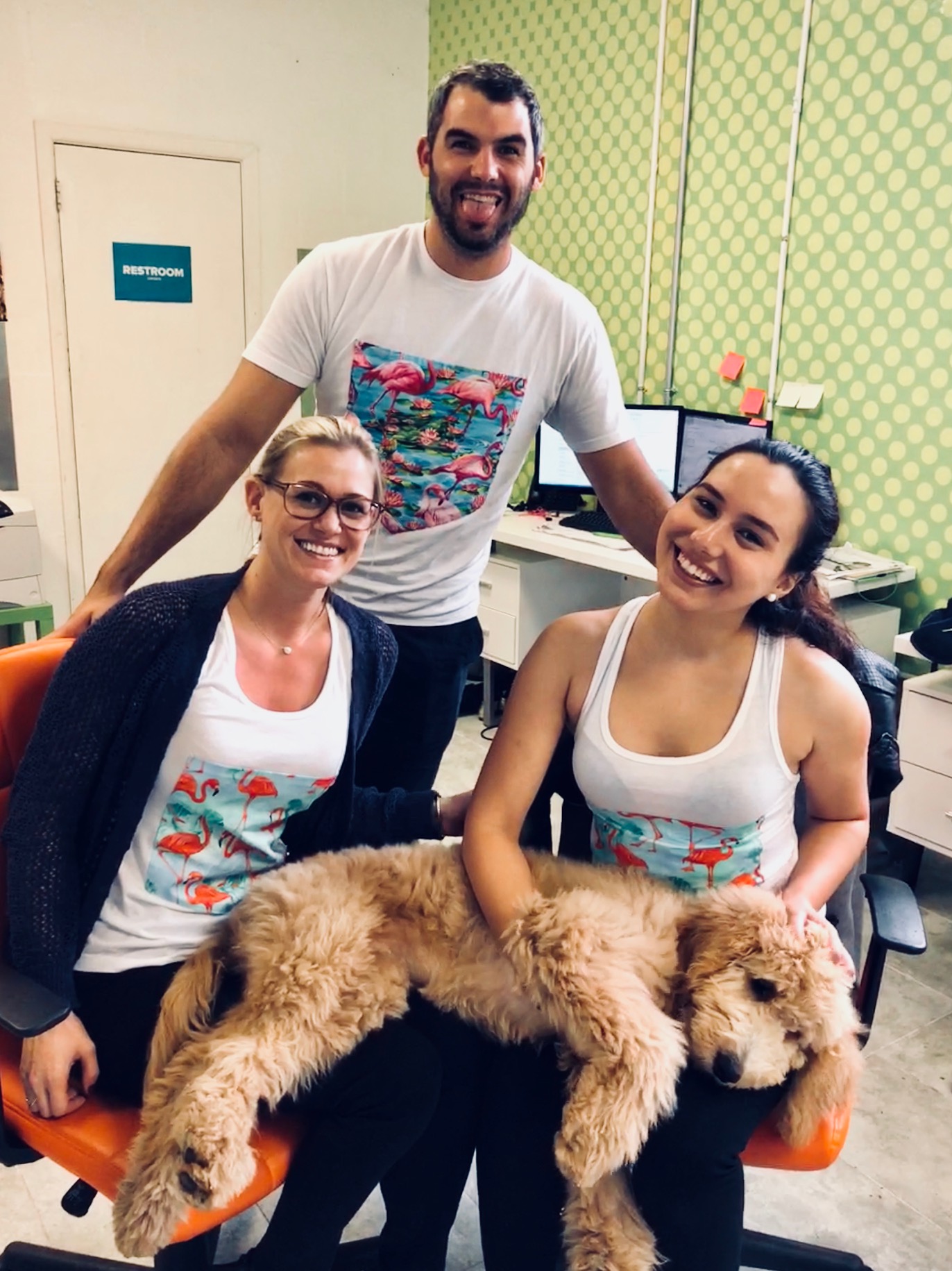 We have a new team member! Our CEO's new puppy joined us in the office and we had the best time! We love our culture here- having a team that feels like family increases our productivity to whole new levels!
That's it for now!
Hope you found this edition of "What's New With DirectMail2.0" informative & entertaining!
Remember we're always on Twitter! Use the hashtag #directmail20 to tell us how your week is going! We'll send a gift to the most creative #tweet ! 😉
By the way, we would love to get some feedback on this segment! Simply reply to this email and tell me what you would like to see in the next edition of "What's New With DirectMail2.0"
Sincerely,
Iris Shalev
Marketing Coordinator.