Mailing lists are what they are:
Just information that allows you to deliver mailing pieces to people's homes or offices. Right?
Wrong.
By only using the mailing list data to deliver mailing pieces, you're wasting thousands of additional impressions you could generate through the use of it.
How?
Our wildly popular service SocialMatch matches your client's mailing list to each of their Social Media profiles using only names and addresses.
What does this mean for you and your client?
The targeted mailing list will be able to see online ads even BEFORE the mail mailboxes and without them having to visit your website. On average we're able to match 40% to 60% of your mailing list including B2B lists!
By the time the mail hits, your client's audience will already be familiar with the brand, increasing the response rates drastically!
Here's how it works:
Upload a mailing list to our platform
Let our software do the magic
Enjoy as your direct mail campaign conversion rates skyrocket thanks to thousands of additional impressions.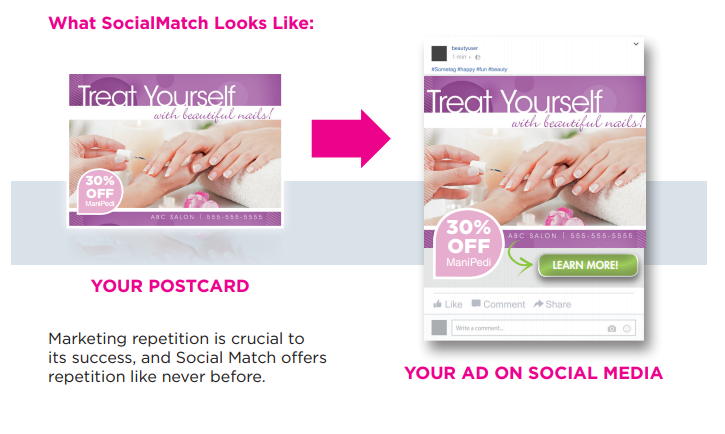 SocialMatch is one of our most popular services because of the results it generates for businesses.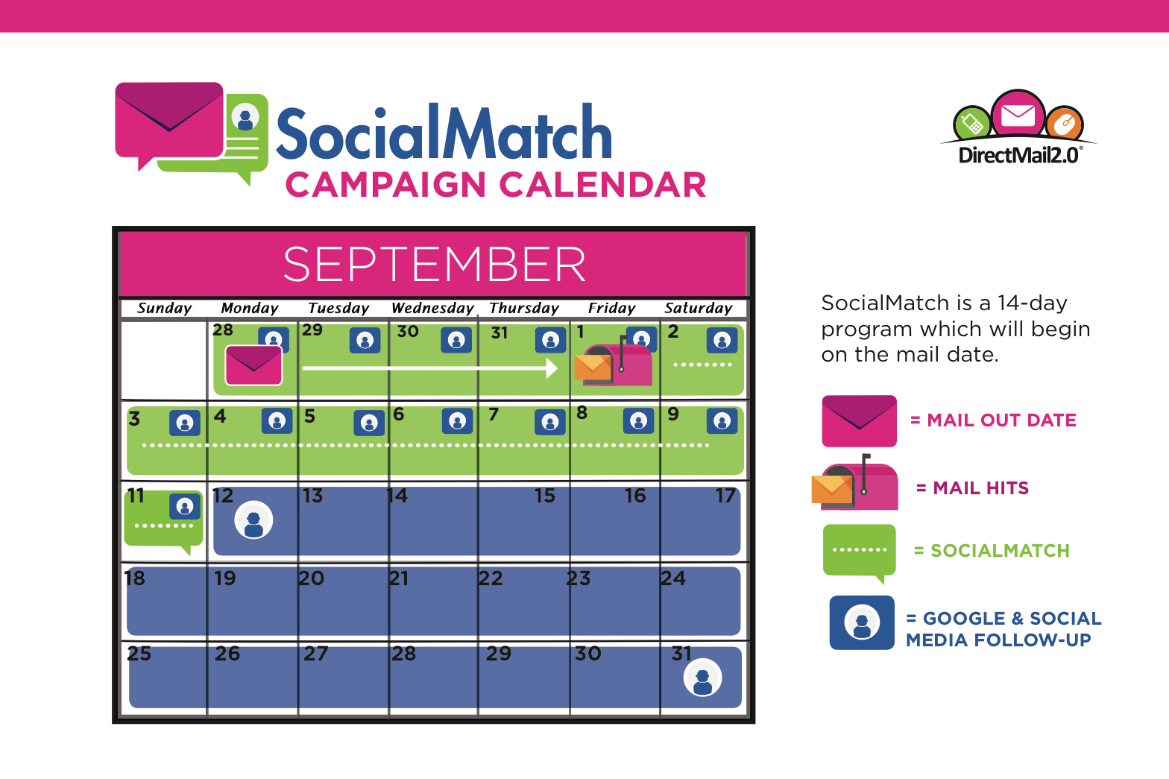 Does this sound like something your client would like to add to their mailing campaign?
Send us an email at ianp@dm20.com, and we'll be more than happy to get you started with SocialMatch.