Last week at NPF we announced our latest integration: Informed Delivery®. (Please take a look at our press release here.)
Imagine receiving an email every single morning with digital previews of your mail scheduled to arrive at your home soon.
Well, this is now possible thanks to Informed Delivery®.
This new USPS feature allows you to view grayscale images of the mail pieces you're soon to receive—and you can access everything from one convenient location.
How do you sign up for this service?
1. Visit informeddelivery.usps.com
2. Select "Sign Up for Free"
3. Follow the prompts
4. Done.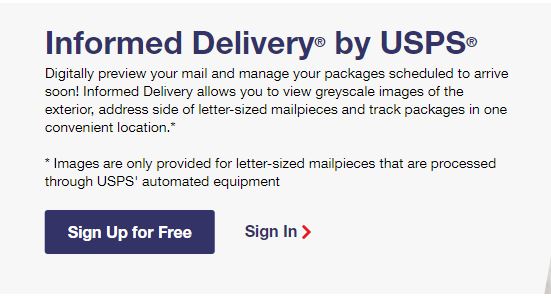 How successful has Informed Delivery been so far?
The Informed Delivery® email open rate is an average of 70%
There are over 8 million people signed up for Informed Delivery® (This number keeps growing daily!)
Informed Delivery® allows you to put your client's mailing piece both in the digital world and physical world simultaneously.
How does this benefit you as a direct mail provider?
Informed Delivery® allows your clients to get twice as many impressions on their direct mail piece. Remember- 80% of sales are done between the 8th and 12th contact.
What does our Informed Delivery®  Integration mean to you?
With our Informed Delivery® Integration, you'll be able to enhance your client's mailing piece by:
Adding a full-color ad next to the grayscale preview.
Including interactive content.
Implementing a link to the advertised website
The best part?
Getting the real-time locations of where the Informed Delivery® emails have been opened, the number of emails sent, number of emails opened and finally the number of emails clicked.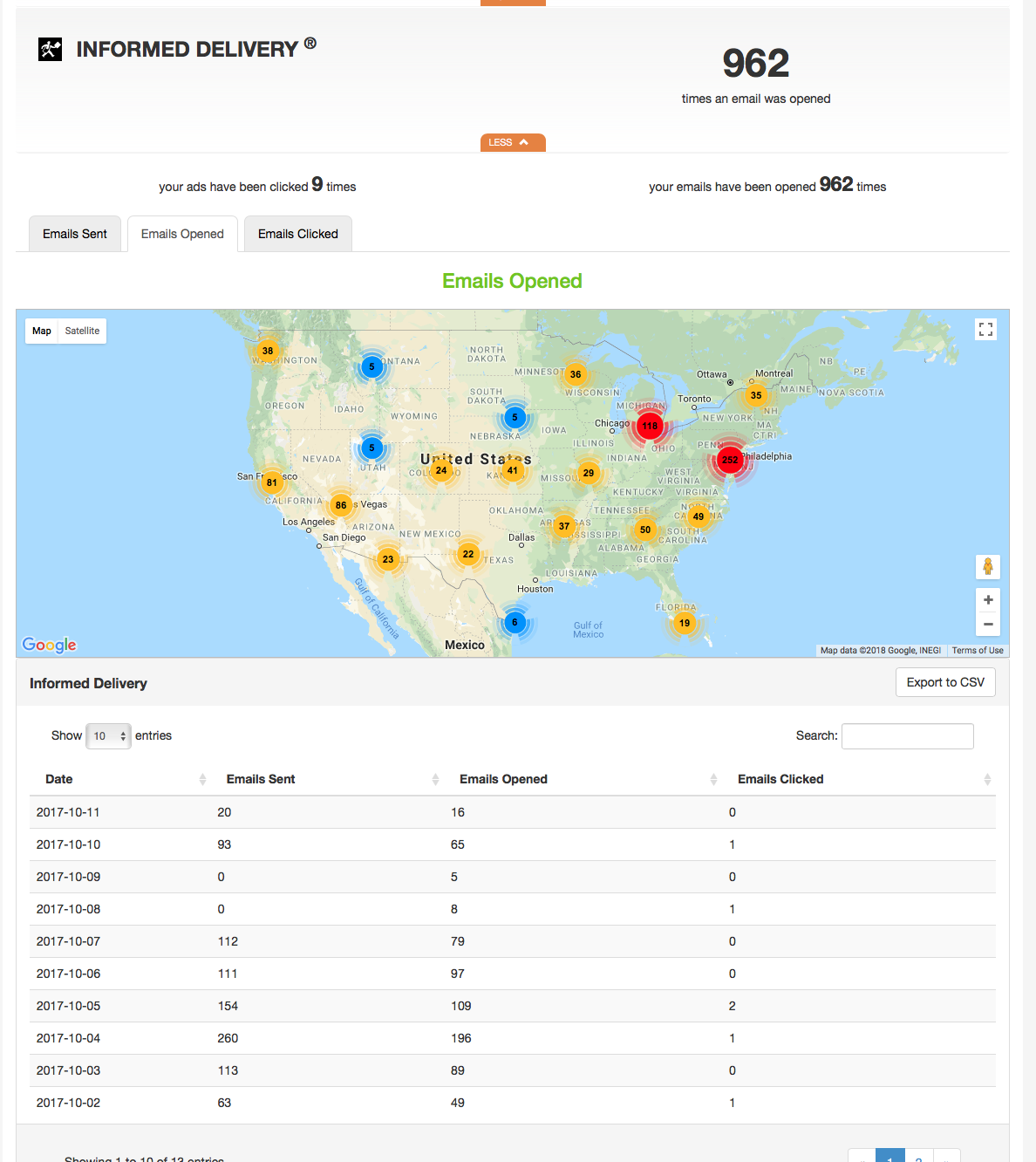 Are you ready to learn more?
Schedule a free demo here.