"Oh! I've seen them before, I actually follow them on social media!"
In an ideal world, when a someone receives a direct mail marketing piece, they would get excited because they've already become familiarized with your client's brand and are happy to be receiving something in the mail by this familiar company. Imagine how much better direct mail marketing results would be, inevitably increasing the amount of reorders that you get from your clients.
Unfortunately, that's not the case for many of the companies who make use of direct mail marketing, especially if it is the first time that your client is using a new list.
Until now.
Great marketing results occur with repetition. As a marketer, your goal is to get your audience's attention and trust, so that they feel more comfortable with doing business with the company.
That's how we came up with SocialMatch.
SocialMatch allows your client to advertise to their mailing list on Facebook and Instagram even before the mail hits AND before the recipient visit their website.
Interesting, huh? But you're probably wondering: "How does it work?".
There are three easy steps for this to work:
Upload your client's mailing list.
Let our software do the magic.
Sit back and enjoy the great reviews and reorders you're getting thanks to increased response rates & conversions.

Social Match is a 14-Day Program that begins displaying ads to your client's mailing list the day of the mailing. By the time the mail hits, your client's audience will already be familiar with the brand, increasing the response rates drastically!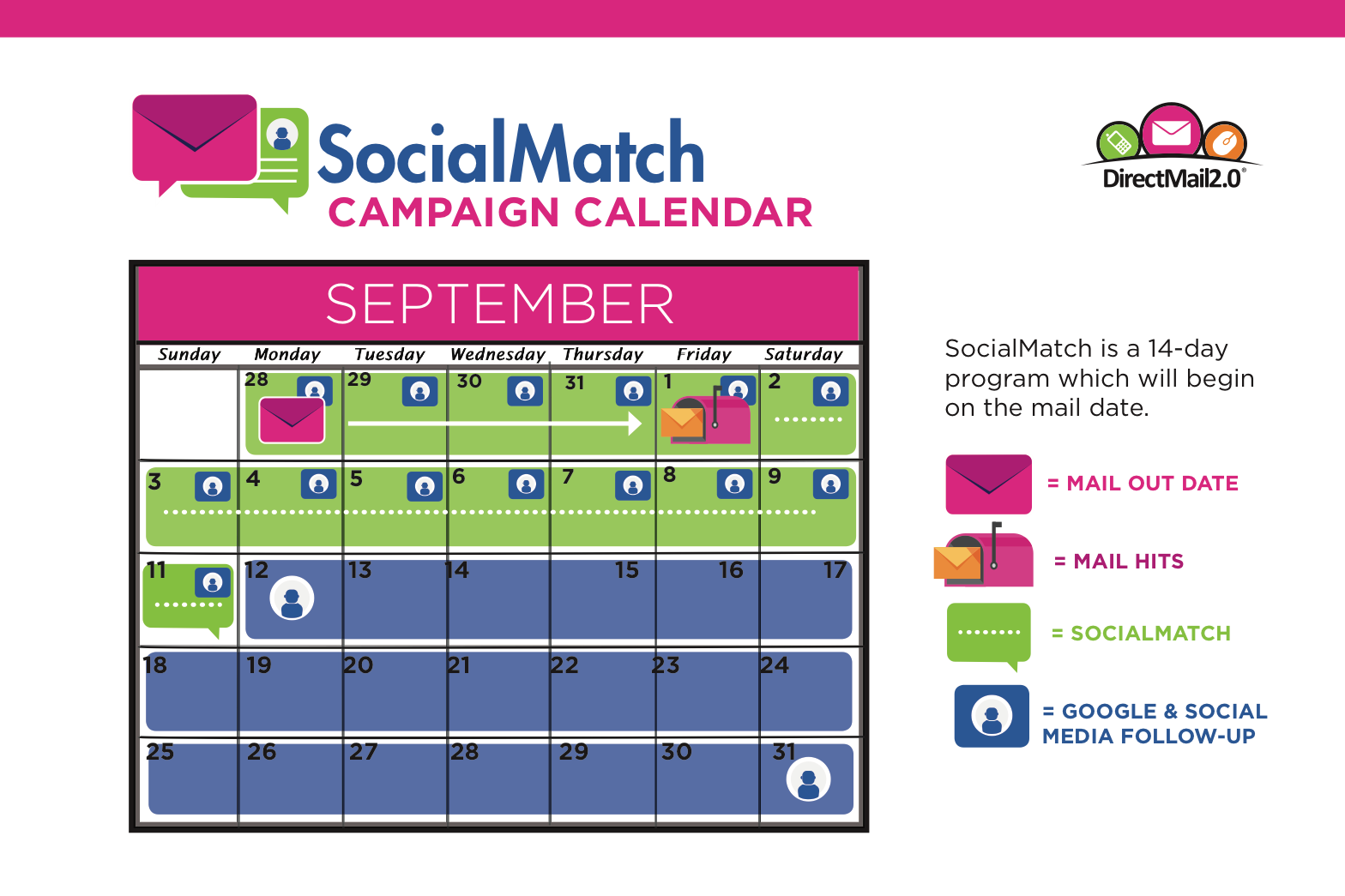 DirectMail2.0 is able to match an average of 60% of the mailing list to their Facebook profiles. (Including B2B!)
So, are you ready to start getting the most results out of a mailing list?
Schedule a free demo here.